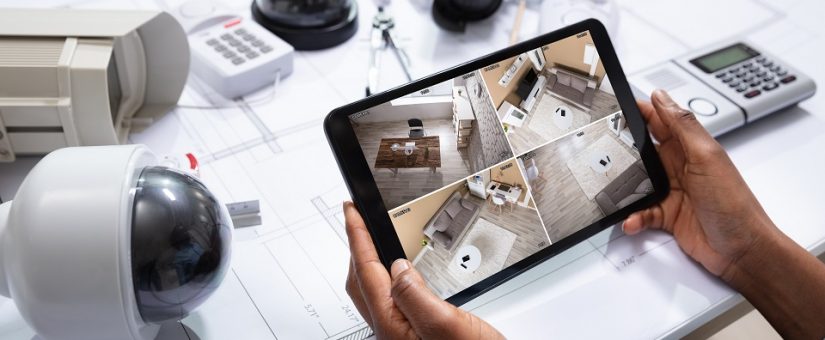 For many, smart technology is something that's always been around and makes perfect sense. However, there are a fair few of us out there for whom this isn't quite so true. And in such cases, the sheer complexity of the modern home security system can appear far too intimidating to even contemplate trying to use.
From wireless CCTV to smart homes, remote heating control to digital apps, you can certainly be forgiven for thinking it all sounds like a foreign language!
However, with the right support, even the most tech-phobic person can take full advantage of such advances to streamline all aspects of home security. The following are 3 very easy methods by which anyone can genuinely simplify their home security.

Choose the right system – and installation
A quick Google search will bring up a plethora of home security options that, quite honestly, will blow your mind. If you're keen to truly make your security system the easy life-enhancer you want it to be, then don't even consider going down the DIY route. Selecting a professional installation service that will not only coordinate the complete fitting of the system but actually advise on what's genuinely needed for your personal situation is key.
The advantage of this solution will, in all likelihood, prove the most cost-effective option. Such a service will:
Determine exactly what you need, so preventing any over-kill when it comes to what you purchase.
Talk you through any weak security points in your home, creating a bespoke system that will provide fortress-like safety.
Give an expert view on the best system that suits your needs.
Fully install the system, show you how to use it, and answer any questions you have. This should also include a full aftersales service, so further instruction on use can be provided if necessary.

Maintain the system
After the installation, the maintenance of the system is integral to ensuring ease of use. The right provider will carry this out for you – and they're certainly best-placed to do so, as they know the system inside and out. Such a maintenance package will give you peace of mind that your system is running as it should, and put right anything that isn't performing as it should. Such a service takes away all worries such as:
Failing sensors
Under charged or defunct batteries
Monitoring centre system failures
Any other part of the system that needs renewing or replacing.

Additional protection with home monitoring
One huge advantage of modern security systems is their ability to monitor when an alarm is triggered. This could be by the sensor, CCTV images, a warning alarm sounding, or a combination of them all. When the system was set up you'll have discussed with your professional installer how to best monitor this additional security layer, allowing the service provider to determine if such a threat is genuine. In such a case they'll dispatch personnel to investigate and/or contact the police if necessary.
All of the above can easily be carried out by a professional home security system installation company, ensuring a simple solution to keep your home safe at all times. And don't worry – if you'd prefer not to have to use apps, remote programming or anything along those lines, then you really don't have to. However, being walked through the available options and shown quite how easy they are to use may well see you having a change of heart.
Crown Security has been the trusted provider of home security cameras in Perth and the surrounding area for over 25 years. We truly understand that the massive leaps in technology over recent times have led to systems that can appear complicated at first glance. Our expert team would be delighted to show you that, in reality, such tech will genuinely make your life not only safer but easier to navigate than ever. Why not give our friendly team a call on 08 9400 6000 for a confidential, no-obligation chat.
Posted by admin
On 15/07/2019