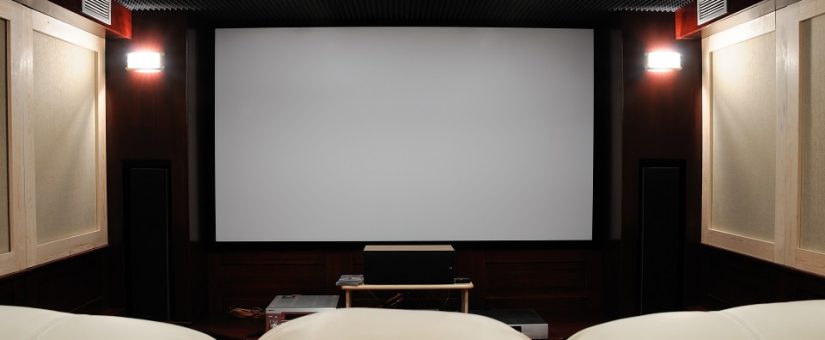 Who doesn't love a Netflix binge…? The ability to watch movies and box sets at home has led to many of us installing a home theatre system at home. And the great thing is that you don't need a lavish setup to get the best viewing options. Let's face it, most of us don't have the luxury of setting a room aside for such activities – we simply have a corner of the living room where we put our feet up and grab some well-earned R&R in front of the TV.
The biggest problem is to get it right! From the kit selection to where to best place it, not to mention the ever-important aspect of cost, many of us make a whole host of mistakes when setting up a home theatre.
The following are 10 of the most common that you'll want to avoid to ensure you have the very best home viewing experience.
Location, location, location…
The last thing you want when engrossed in the latest blockbuster is to have your viewing constantly interrupted by people walking in front of the TV. Most of us have a thoroughfare through the living room – either to the kitchen or the front door – so where to best put the TV takes some thought.
Of course, you might not be able to avoid kids and family members traipsing through but there are some ways to prevent them from going in front of the TV each time. Coffee tables make effective barriers or consider moving the sofa and chairs forward to allow a different path through the room.
Consider the viewing distance
Your viewing pleasure can be considerably reduced by sitting too close or too far away from the screen. The size of the screen will determine the distance for optimal viewing – that's why it's essential to get the right-sized equipment for your room. Sure, that 50" TV looks fab in the shop, but in your cosy living room, it might not work so well.
Don't be a pain in the neck
We're simply not designed to look up for extended periods. Hanging your smart TV up on the wall might be aesthetically pleasing for the décor, but spend any amount of time craning to look up at it and you'll be likely to suffer from an aching neck and shoulders. The ideal height is so that when you're sitting down your gaze is level with the top quarter of the screen.
Fancy surround sound? It's not always the best option
Especially in small rooms. Speakers need to be strategically located and spaced out. For smaller spaces, a simple soundbar could be a better option.
Speaker location
If you do have surround sound then you need to pay attention to where the speakers will go. Don't put them inside a cabinet or similar as this will muffle the sound. Today speakers come in all sizes, so consider small unobtrusive options for a home theatre system.
Sunshine issues
We all love the sun, but not when it's shining on the screen. Don't put the TV opposite a large window or where direct sunlight reduces your viewing pleasure. Of course, sometimes it's unavoidable, so you might want to consider blackout blinds or curtains.
Use surge protectors
A great home theatre system is going to need a few plug sockets! So be sure to use a good quality surge protector that'll ensure your expensive equipment is safe should there be a power surge.
Don't be swayed by flashy shop displays
All retail stores are designed to tempt, upsell and cause you to spend as much money as possible. They're experts at displaying amazing home theatre systems that look and sound fantastic – in that particular location. Do your homework, read reviews, and take advice from impartial professionals before sinking money into an expensive system.
Consider your budget
You'll be amazed at the set-up that can be purchased for a moderate amount. It really isn't necessary to shell out thousands of dollars to have a really good home theatre system. And while, of course, you can spend tens of thousands on the flashiest of equipment, it probably won't enhance your viewing experience. And this brings us neatly onto our next point…
Get advice from independent experts
Such as those at Crown Security. Don't let the name fool you – these guys are the go-to location for all things TV and audio for those in the know in Perth and the surrounding area. Their friendly team can advise not only on the equipment but how to best install for the ultimate viewing experience in your home. Of course, they can custom fit too, and have an outstanding selection of the best names in home theatre equipment, ensuring the latest in premium, wireless options.
Call us on 08 9400 6000 for a friendly, no-obligation chat.
Posted by admin
On 10/10/2019