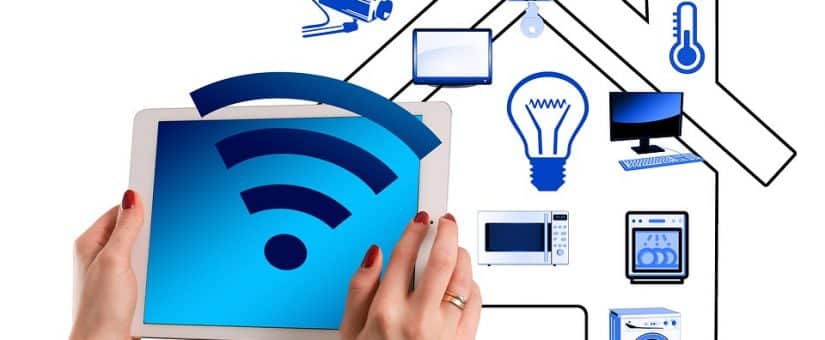 Home automation is become ever-popular, but is it something you should really be considering? When it comes to home improvements, does integrating this new tech into your property increase its value?
Home Automation: The Facts
According to a study entitled Connecting Australia carried out by Clipsal by Schneider Electric and Telsyte in 2018, there was an average number of 17 connected devices within our homes. By 2022 this is expected to have reached 37. These range from simple smart speakers to automated lighting, security, smart locks, and more.
Smart security, in particular, proved interesting to 83% of the homeowners who were interviewed for the study.
Add in the fact that real estate professionals are reporting a marked increase in the number of purchasers asking about smart wiring, tech, and how ready your property is for future home automation, and it becomes clear as to how important it is to consider automation when carrying out home improvements.
What are the Most Valuable Home Automation Features?
The above-mentioned survey indicated that one of the most sought-after automated features is that of lighting. Others that are of high interest include:
Integrated pay TV such as Foxtel
Phone and internet connection, data points and smart wiring
Property-wide high speed internet access
Automated heating and air-conditioning
Blinds and curtains
Multi-room stereos and speakers
Automatic garage doors
Integrated security systems, CCTV and security lighting
Smart locks
Touchscreens to operate automated systems – especially a single screen from which the complete home automation can be controlled.
Smart Wiring and Home Automation is in Demand
As Millennials and Gen Z make up increasingly large numbers of house buyers, it's understandable that these tech-savvy generations want to know their home is capable of automation. Even Boomer and Gen X buyers are leaning towards the use of technology in the home, making it almost vital that any renovations carried out take this into account.
Whilst selling your home might not be at the forefront of your mind when building or renovating, it's the savvy homeowner that realises the need to futureproof property value and appeal. At the very least, it makes sense to install smart wiring so the house is automation-ready when it's needed.
Quite simply, home automation adds desirability to a property, now and in the years to come. As more houses and apartments become available that offer such technology, so those that don't will become less enticing. In terms of monetary value, it seems that the demand is already there. And when that's the case, the dollar value will also increase pro-rata.
Talk to the Experts in Home Automation
Perth-based Crown Security has been at the forefront of home tech installations for many years. With a dedicated team who can provide the most up-to-date advice on smart home technology, Perth residents are well-placed to benefit from their expertise.
If you're considering adding any kind of home automation to your property then contact us now.
Posted by admin
On 14/04/2020