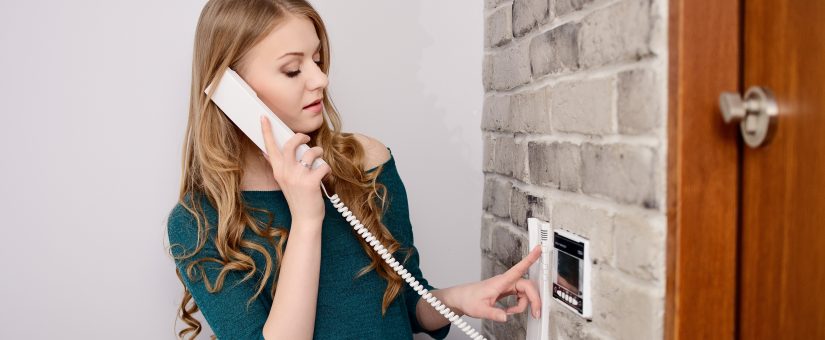 We often get asked the question whether a landline is necessary for a home security system.  The simple answer is no.
In the past, security systems typically relied on the home phone for a seamless interface with security companies, but digital communications and mobile phones have changed all of that.  Nowadays, wireless technology is used widely and very successfully in the security industry for many different applications including 24-hour monitoring, remote access and home automation.
If you're one of the growing number of people who are considering living without a landline (or who have already done so), you can rest assured that your home security will not be compromised in any way simply because you don't have a home phone.  Instead of a landline, wireless monitoring uses similar technology to your mobile phone to provide 24/7 protection to your property, your valuables and your loved ones.
There are also additional benefits to having a home security system linked to a cellphone.
Depending on your system, you can receive text alerts on your phone anywhere in the world, view live footage from your home security cameras on your phone, access your system remotely and control your home automation features (such as locks, lights and heating) on your mobile.  Wireless technology puts your security and home automation in the palm of your hand – and if you're interested in finding out more, our professional team would be delighted to chat to you about your unique needs.
And if you're only keeping your landline because it's linked to your alarm system but you have reservations about going wireless, here's something that'll appeal to you (and save you costly line rental every month!).
If you choose to install a Watchdog Alarm from Permaconn, all charges on the device including calls that would normally have gone via your home phone are included in the fixed monthly cost of the system.   Instead of your alarm panel making a phone call every time it needs to send a signal (even if it's an automated test call), the messages are sent using a SIM card via the Telstra 3G network.  It's fast, reliable and efficient and you don't need to pay the additional cost of your landline rental every month.
This Permaconn system meets the stringent Australian quality standards and you will find that many insurance companies offer discounts on monthly premiums when the property is protected by a quality alarm system such as this one.
If you've been considering discontinuing your home landline service but were worried about compromising your safety and security, we recommend that you chat to one of our experienced and approachable Crown Security consultants.  We're a long-standing and trusted supplier of home security systems and security cameras in Perth and we will happily answer any of your questions and address any reservations you may have – completely without obligation.  Please call us on 7111 1783 or request a quick online quote
Posted by admin
On 07/06/2018