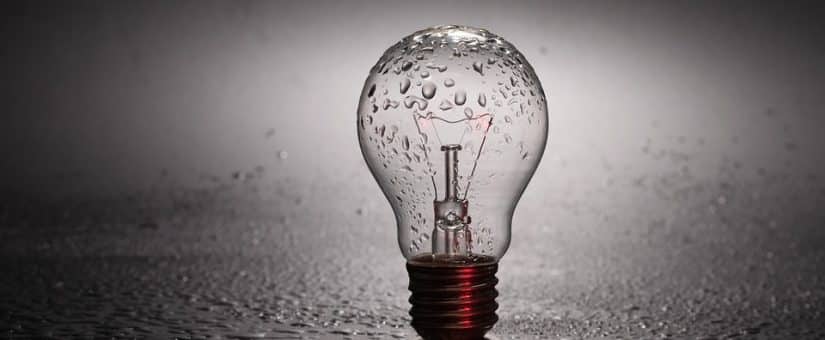 Should we be afraid of more than just the dark when it comes to safety and security during power failures?
Blackouts provide opportunities for burglars to operate under cover of darkness – but what actually happens to our home security systems without power?
Even though most modern alarm systems (both wired and wireless) have a back-up battery which activates automatically when the power is cut, the answer to that question really does depend on the type of security system you have.
Let's look at the various types of home security systems and how they're affected by power failures:
Traditional telephone lines. Phone line data transmission doesn't require power to work, so a security system that uses standard phone lines to send signals to the monitoring station shouldn't be compromised during a power outage. As long as your phone lines are operational, your system's battery backup should power the system for 8 – 24 hours, depending on the type of system you have.
VoIP (Voice over Internet Protocol). These alarm systems use data through IP networks and need a constant power source to work. They will be affected when the power fails because the network will be broken.
Cellular radio. These systems use the same wireless technology as mobile phones, so they will continue operating as normal during power cuts until the back-up battery dies. More and more people are moving to cellular monitoring for their home security systems because these systems remain strong despite local power failures (provided the battery back-up is fully operational).
Power outages aren't generally something that people consider when they're looking at home security systems, but they should be.
No-one wants their security to be compromised, and if you live in an area where frequent outages are a reality (eg extreme weather can play havoc with power lines), for peace-of-mind, you'll want a system that keeps you protected during those periods.
And even though all modern alarm systems have a back-up battery which prevents the alarm from deactivating when the power supply is interrupted, these don't operate indefinitely. When the battery power is low, your key pad should alert you – and if your system is connected to a monitoring service, their control centre should receive a low-battery notification. The lifespan of a battery is generally between three to five years, so they need to be checked regularly and replaced when necessary.
It's always best to have your alarm system serviced and your battery tested regularly by professionals. Even though it's possible to do a battery change yourself, experience counts for a great deal, especially when it comes to ensuring the safety and protection of your loved ones and your assets. A trained and experienced eye is able to double-check that all elements of your alarm system are in tip-top shape – not just the battery.
Going back to power outages and the effect they have on your home security – the key is to install a system that is designed to meet your particular needs. If you have an existing system and you are concerned about whether you are protected if the power supply is interrupted, talk to your alarm company about back-up batteries and alternative power sources. If you're installing a new system, either hard-wired or wireless, find out about its capabilities in the event of a power outage and be comfortable that you're well-protected.
To learn more about your options for modern home security in Perth, talk to the professionals at Crown Security. They are an established one-stop provider of tailored home security, commercial security and home automation solutions to suit any lifestyle and budget and their friendly experts are happy to answer any queries about home security and power outages or any other aspect of domestic or commercial security. For more information on security cameras, home alarm systems, commercial security systems, access control systems, home automation, smart wiring and more, please get in touch.
Posted by Steve Aldridge
On 17/01/2018