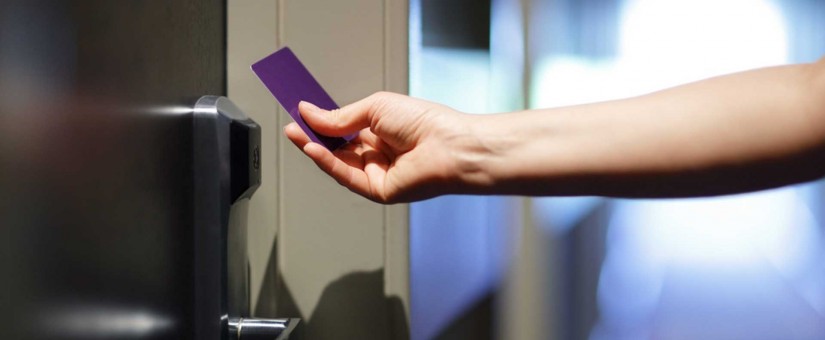 If you're in the hospitality business, you know all about giving guests a warm welcome.  But are you extending that same welcome to unwanted and undesirable visitors too?
The hospitality industry faces similar workplace security challenges to any other industry, but because of the nature of the business, there are some additional risks and considerations that should be addressed when it comes to keeping your workforce and your property safe.
For example, in the hospitality industry:
staff often work late at night or start very early in the morning
a variety of different suppliers need access to the premises
guests or patrons are always coming and going
numbers of casual staff may be required during peak times
large amounts of cash are often held on the premises
quantities of alcohol may be kept on the premises
These are just some of the issues that the hospitality industry needs to take into consideration when working out a security strategy.  It's just not worth putting any of your staff, your guests, suppliers or your property in a position where they may be exposed or vulnerable, so it's crucial to make security a priority.  And to this end, it can be best to consult experienced professionals for expert advice so that you don't miss any critical aspects.
The following tips are aimed at helping those in the hospitality industry to identify potential risks and address their workplace security in a focussed, practical and thorough manner.
Make security a priority
Everyone in the organisation needs to prioritise security.  From the CEO through to administrative staff, support staff and client-facing personnel, everyone needs to be aware of the company's security protocols and be empowered to take action if required.
Ensure staff are properly trained
Security procedures need to be clearly set out and communicated to all employees.  But more than that, staff need ongoing training with regards to the organisation's security protocols.  It's important that they understand why the company has instituted a security system, why certain technologies and devices have been put in place (for example CCTV cameras and access control systems) and they need to feel comfortable working within those parameters.  Ongoing staff training on security matters will allow any questions or concerns to be addressed and will ensure that all employees follow the correct procedures.
Access control
Controlling access is an important aspect of security in the hospitality industry and each individual operation will need to put systems in place that suit their unique requirements.  Hotels, restaurants and entertainment venues will all have different access control requirements and challenges and again, it's helpful to get professional advice from a security company to ensure that you have all bases covered.
Safety in numbers
Staff will not only feel safer at work when they aren't alone, they will be safer.  A single person at a place of work can be vulnerable, particularly at lock-up time or late at night when other people aren't around, so it's important to ensure that there are always at least two employees rostered on duty.
Adequate staff numbers are also important when it comes to patrolling public areas (for example in a hotel lobby or around the hotel grounds).   And of course, it goes without saying that any building needs appropriate interior and exterior lighting to ensure all areas are well-lit.
Hire security guards
Having a trained security professional on the premises can also be an effective deterrent to criminals and a good way of adding a layer of protection for your hospitality staff.
Use technology to your advantage
From CCTV surveillance cameras to electronic drop safes, biometric access control to commercial alarm systems, technology has a vital role to play in protecting your hospitality staff and property.
Crown Security is one of the leading security companies in Perth with a vast amount of experience in commercial and domestic security systems.   Since 1994, they have specialised in bespoke security systems in Perth and around WA and so if you need an integrated, effective solution for protecting your hospitality staff, talk to their experts at 08 9400 6000 or visit www.crownsecurity.com.au.
Posted by admin
On 27/02/2019