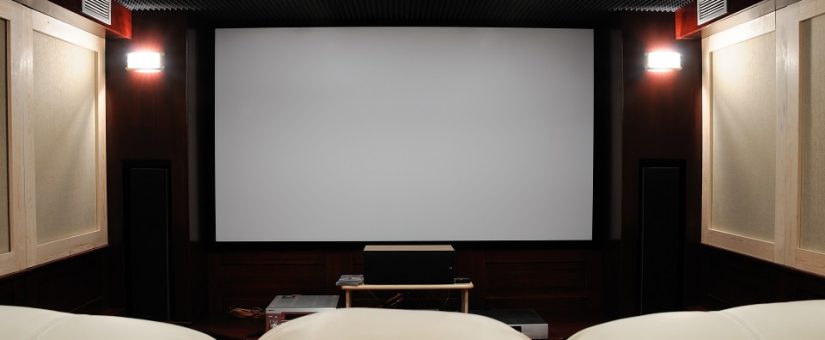 Investing in a home theatre system sounds great, right? But before you jump in and spend what can amount to hundreds (or thousands) of dollars, take a breath and consider whether it's really the right move for you.
Do You Really Need a Home Theatre System?
Before you take the plunge you should ask yourself a few key questions to determine if setting up a home system will give you real value for money, and if so, what do you need to know beforehand. Consider the following:
Do you use your TV regularly? The number one ask… If the answer's no, then perhaps your dollars might be better spent elsewhere. However, if – like the majority of us – you enjoy movies and TV shows, or you're big into sport or love nothing more than a binge-worthy box set, then a good home setup could be really life-enhancing. The same applies for gamers, who'll definitely appreciate great visuals and audio.
So let's assume you've answered yes to the above. Now you need to determine the details:
How many people will regularly use the system together? If it's just you, or perhaps one or two others, then small is beautiful. But if you'll regularly have multiple people watching then you'll benefit from an installation with more speakers and, possibly, a larger screen to ensure you all get a great viewing experience.
Seating: This could be your already-owned couch and/or chairs, or perhaps you might want to consider/need extra places to sit. Remember that comfort is essential, as is enough seating for the amount of people. Valid options include bean bags, recliners, long lounge chairs even movie theatre seats for really plush home setups.
Your available budget: Much as we'd all love to have a blank cheque to build our dream home theatre, this isn't likely to be the case. While you should absolutely go for the best tech and accoutrements you can afford, it can be a challenge to determine how to do this. Taking advice from a professional installer is the ultimate way to discover the right home theatre for your needs that comes within your budget.
So let's take a look at the pros and cons of being the proud owner of a home movie theatre.
The Pros:
No more sharing a viewing experience with anti-social behaviours. Who hasn't glared at the person in the cinema who decides to check their phone, rustles popcorn wrapping or talks in a faux stage whisper?
The audio will be at just the right volume (because cinemas don't always get it right).
You can pause the movie if you really, really have to answer a call of nature…
No pesky ads or trailers you've already watched a dozen times.
The movie starts when you want it to start.
Setup cost aside, it's cheaper than visiting the cinema.
The Cons:
A good home theatre system can represent a significant outlay. However, there's nothing to stop you starting with the bare essentials (screen, speakers) and adding to your setup as and when you're ready.
Unless you're a tech-wizard you'll need professional assistance in choosing the right kit and the correct installation.
The Essentials and the Extras
The essential items needed for a home theatre system are:
The right screen. Bigger isn't always better, as the best viewing experience is determined by the distance you can sit from the screen. Wall-mounted is preferable, or perhaps a projector screen.
Well-located TV wall points (preferably behind the TV)
Speakers: Ceiling mounted (2 either side of the TV and 2 at the back of the seating area), large floor speaker by the screen, subwoofer.
Media devices: Blu-ray, Play Station, Wii, Chromecast, Foxtel set-top box connected by HDMI cable.
Connecting all power cords and speaker wiring to an audio/visual receiver or central control – the best installations have these embedded within the walls and/or ceiling.
When it comes to extras, the sky really is the limit. You might want to consider some of the following:
An entertainment unit for all the media devices (and movie storage)
Window blackouts
Soundproofing
Cinema-type décor
Refrigerator
Popcorn machine
Cinema-style seating
Get the Right Expert Advice When Purchasing and Installing a Home Theatre
Whether your intended spend is hundreds or thousands of dollars, by far the best setups are those designed by the pros. Crown Security has been in the business for decades and has a dedicated team that specialise in home theatre systems.
Before you spend a single cent you should get expert advice. That way your dream home movie experience really will become reality. Get in touch to find out more.
Posted by admin
On 28/04/2020