There's an array of terms for home integration – smart home, smart wiring, data integration, intelligent home, home systems – and aside from the perplexing mix of terms, the immediate benefits of home integration installation (or smart wiring) can be confusing. So before you decide whether you want an intelligent home, can you answer the question; "what is smart wiring?"
To accommodate the level of understanding from beginners through to techsperts, join myself and Crown on a short journey, exploring the true meaning and value of home integration.
What does Smart Wiring look like?
Here you can see a centralized platform where all of your electronic devices can be connected and cleanly structured, in one place.
The difference between Smart Wiring and Network Cabling
This may seem to be an obvious one, but many people still mix up the terms; again, given smart wiring needs a thesaurus of its own, it is a fair mix up to make. So in plain terms:
Network cable is hardware used to connect one device to another
Smart Wiring is the use of a single point whereby you can join all of your electronic devices in either your home or office
In the home
For home owners, you would consider using home integration to connect these devices and more:
Foxtel and other Pay TV subscriptions
National Broadband Network or Broadband
Gaming devices including Xbox, Wii and PlayStation
Home theatre systems and home audio systems
Security systems including CCTV
Why?
You can reconfigure your home easily at any stage. Decided to install Foxtel? Smart Wiring allows you to effectively 'plug and play'
You could save money whenever you make electronic additions to your home
Increase the value of your property
Centralize all of your device connectivity
Brag to all your friends?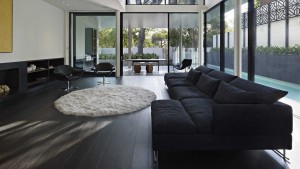 In the office
Much like your home, the same and more applies to your office,
Add wiring integration in your boardroom, from TV, to lighting, to audio systems
Broadband connectivity through the building and centralize in place, rather than hooking up multiple cat5/6 points
Sync up presentation room monitors and display devices
Using large printers throughout? Again, centralize the vast amounts of hardware cabling
Ensure efficient, scalable growth in the office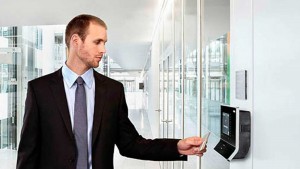 The benefits…
Increase efficiencies that save money
Reduce the IT guy's workload
Make electronic upgrades with ease
Stage out any electronic upgrades at reduced costs
Make device troubleshooting and problem solving easier
Hopefully, after reading the above, you feel more confident in understanding what smart wiring is, and how it can benefit your home or office. If you are still unsure, or would like a home integration quote, Crown Security are happy to assist.
Posted by Steve Aldridge
On 02/06/2016