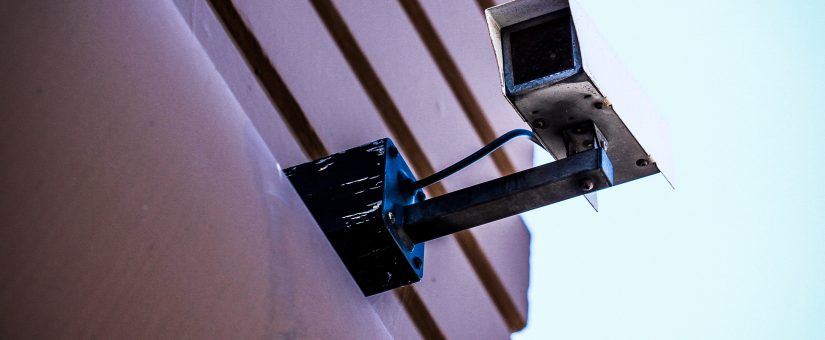 Much is said about cybersecurity and the need for companies to protect their data, their networks and their intellectual property, but physical security is just as important.
In today's unpredictable environment, businesses have an even greater responsibility to protect their physical assets including their employees, their equipment and their buildings.  There are of course, many different ways of doing this and with technology advancing so rapidly, the availability of affordable and innovative systems is increasing all the time.
Whether it's a large industrial corporation with multiple sites that need protection 24/7 or a small business that simply needs access control on its front door, corporate security is crucial.
Experts also tell us that even the most sophisticated controls and surveillance systems risk being compromised unless there is a culture of security across the business.  Every employee has an important role to play and individuals need to take responsibility by making good security decisions both inside and outside of the workplace.
When your business is evaluating its physical security systems, it's important to look long-term.
Technology is changing rapidly and whether you are considering CCTV cameras, commercial security alarm systems, access control systems or perimeter security and surveillance, be mindful of choosing a security company that keeps up-to-date with this fluid landscape so that you always get the very best outcome.
For example, wireless communication technology has changed the way many security systems operate.  Keys and keypads are being replaced by 'smart locks' which add another layer of protection to doors and enable the systems to be controlled remotely by wireless products, such as smartphones and tablets.  If your business wants the benefit of digital technology in your security system, make sure you choose an innovative provider that's up to date with all aspects of electronic security.
If you're planning a new office building, it's also worthwhile getting the security company involved right from the outset.
Everyone has different needs, so by co-opting the security company from the beginning, they can ensure that your security systems are customised to meet your business's unique requirements.  The company should be willing to spend time learning about your business and identifying your security needs before making any recommendations about which system is appropriate.
Budget is another important factor in choosing solutions that protect your business 24/7.  Again, your security company should be able to work within your defined budget and recommend an appropriate solution that will be cost-effective but that still provides the necessary levels of protection.
An established security provider like Crown Security works closely with loss prevention managers, general managers, security managers, strata managers, leasing agents and commercial builders to ensure businesses are protected 24/7.   We're a trusted provider of commercial security for many leading businesses in Perth and they understand the critical importance that security systems need to stay active and vigilant throughout the day and night.
For more information on commercial security systems, security cameras Perth, alarm systems and access control systems in Perth, get in touch with us on 08 9400 6000. We are fully OHS compliant (Cm3 and Ipro Live accredited) and have all the answers to any questions you have about corporate security.
Posted by admin
On 15/02/2018