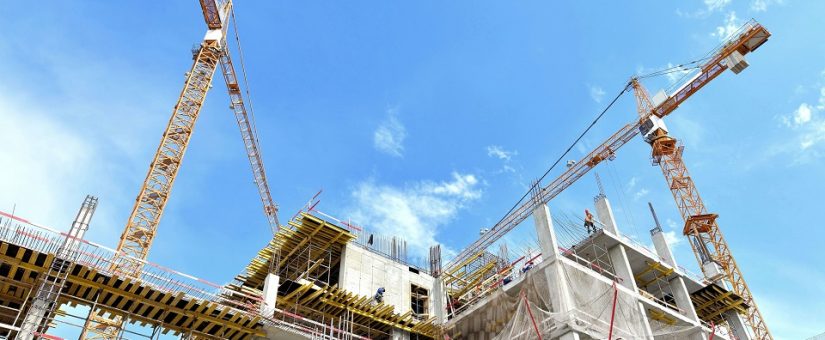 Perth is one of the fastest-growing cities in Australia and construction activity has escalated over the past few years to meet mounting demand for residential, commercial and industrial property. Unfortunately, theft from construction sites has also grown exponentially and the cost to companies adds up to millions of dollars.
But, the building companies aren't the only ones that bear the brunt of construction site crime.
Tradespeople suffer when their tools or equipment are damaged or stolen and homeowners face unplanned delays and increased insurance bills. Some homeowners may even find that they're paying more for their new home than they expected because they've had to absorb the hidden cost of the crimes.
The problem isn't limited to the theft of building materials, white goods, appliances, tools, equipment and so on. Building site crime also includes vandalism and illegal dumping – all of which end up hurting the pockets of innocent parties. Thieves and vandals are becoming increasingly brazen and often carry out their crimes in broad daylight and in full view of the passing public.
So what can be done?
A few years ago, four of the major building companies in Perth joined forces to create BUSTED (Builders United to Stop Theft) – a proactive crime prevention campaign and security service which combines traditional crime prevention techniques such as surveillance patrols, a 24-hour crime reporting hotline, access control and motion sensors with innovative, technology-driven like tracking devices, CCTV, drones and remote monitoring.
The BUSTED campaign works in association with the WA Police Force and this co-operative approach has had significant successes over the years, resulting in numerous persons being charged, thousands of items worth hundreds of thousands of dollars recovered and numerous search warrants issued. There is a brochure available on the WA Police website (www.police.wa.gov.au) which builders and home buyers/owners may find useful in reducing the incidence and associated costs of building site theft and vandalism and promoting site safety.
It's also extremely useful to get professional advice from a commercial security provider who can make recommendations on additional techniques and security products that will help to reduce construction site theft.
Suggested solutions could include:
Automated drone site security sweeps in timed intervals
Restricted access control (which can be managed remotely by designated personnel)
CCT security cameras
Sensors which activate lights and/or sound when they detect movement on the site
Remote 24/7 monitoring of the site
Technological innovations such as digital communications and wireless connectivity have transformed the security landscape and if Perth companies and homeowners are to win the war against construction site theft, they need to take advantage of all available resources.
As one of the longest-established security companies in Perth, we have a long history of crime prevention and community safety throughout the metropolitan area and have evolved into one of the most technologically innovative security providers in the industry. Our focus is on developing innovative security solutions that provide peace-of-mind to our customers, commercial as well as residential, and we recognise that tackling construction site crime takes a collaborative and innovative approach.
If construction site theft has been a problem for your business or if you want to future-proof your proposed building site, give our friendly team a call on 08 9400 6000 for a no-obligation chat or contact us for more information.
Posted by admin
On 10/04/2019